Product Description
Envíenos una foto con su camiseta Immaculate Fools y la publicaremos aquí
Note – we have limited quantities of these shirts and they will not be printed again. Get them whilst you can!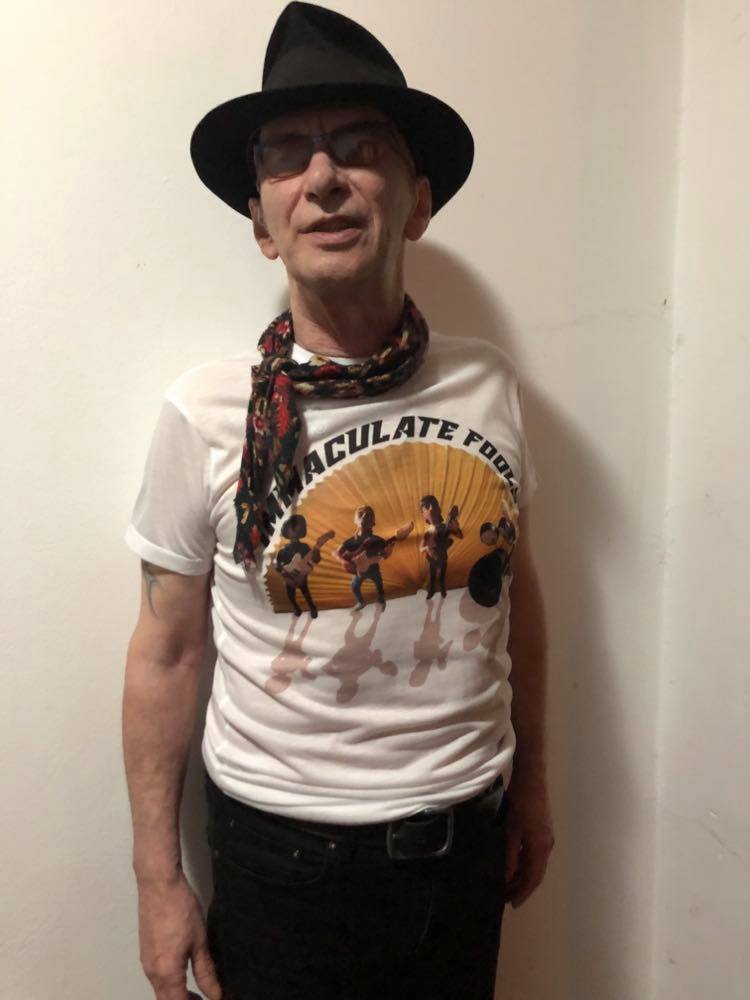 A quality T-shirt made from a cotton mix and featuring  manikins of Kevin Weatherill and the band as used in the video for Stardust and Water. Available in five sizes from XXL to Small.
Una camiseta de calidad hecha de mezcla algodón y con imagenes de munecas de Kevin Weatherill como usando en Stardust and Water videos . Disponible en cinco tallas de XXL a pequeño.
Send us a photo of you wearing your Immaculate Fools T-shirt and we will put your picture on this website. Like these fans did!